I know I know....I'm running late today so for you early birds here's Mr Linky and if you'd like to find out why I'm running late please pop back later when I do an update....but for now here's a clue.....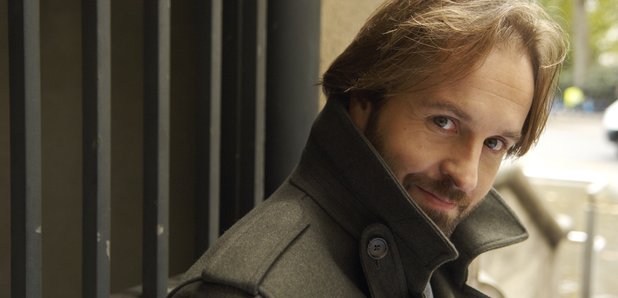 Update
Sorry for the delay today. I usually write my Friday post on Thursday evening but last night was spent in the company of that gorgeous hunk in the photo above. Alfie Boe.....yes it's Alfie Boe!!!!!! We went to Pangolin Llangollen [obviously the spell check on my computer doesn't understand/speak Welsh! :-)] to see him in the Thursday night's concert with Sophie Evans, Amy Dickson and Jonathan Antione and wow it was amazing. I don't think I stopped grinning all night.
And all that happened after a really exciting day because work started in my new sewing room.....
Sorry about the glare of the sunlight through the door on the first pick but it was a really sunny day here yesterday.
Lots of dust, brick ends and cups of tea later and wahooooo my new sewing room has a door and two new windows in the end.....and I can't stop grinning.
I'm not sure where my machines will go between the acros that were put to hold the roof up while the work was being done but I'm hoping when they come back today to clear the rubble that they will take those too. :-)
There you go folks....I've not had time to feature anyone from last week but I will say a huge thank you for joining in and I hope you will be back to play today....now I've managed to write my post :-)
Have a great week.
Hugs,
Annie x